I made a fresh batch of Almond Butter last week and everyone seem to be interested as to why i make some and how is it made?
This will be a very quick skill shop in the video but a little background on the product is needed.
First of all, I prefer almonds over peanuts, because peanuts are known to contain anti-nutrients and some mycotoxins that are said to be carcinogens. Nuts in general are a great source of fat and protein (just make sure not to eat cups of the stuff daily), but peanuts is probably the worst of them. The best ones would be Almond and Brazil nuts for example.
I choose Almonds because Brazil nuts taste quite bland.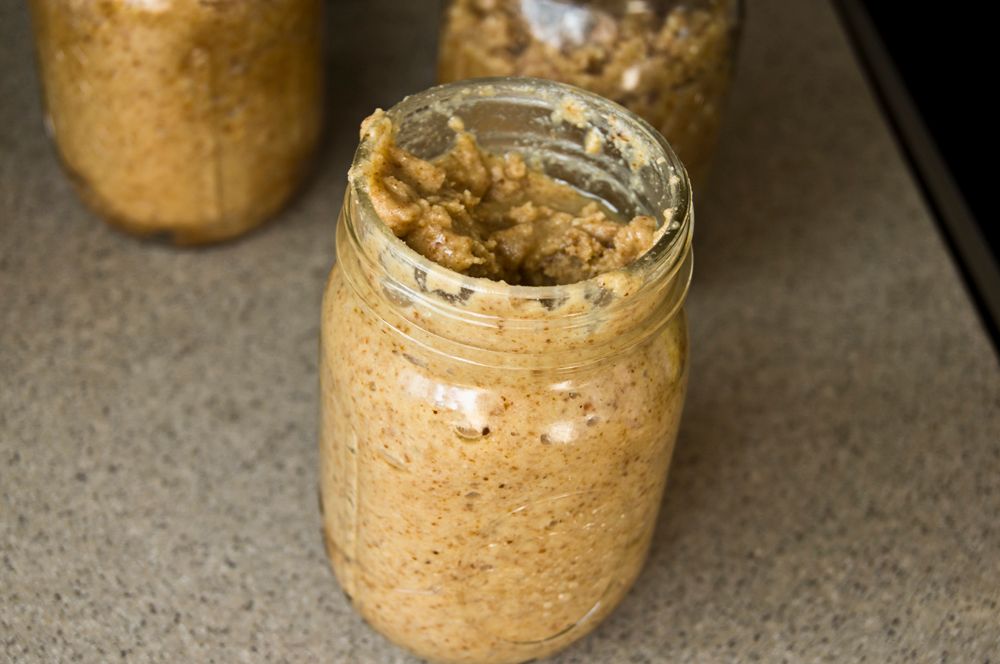 Second, when making almond butter, the consistency and taste of the end product will depend highly on both the provenance/type of almonds being used and the equipment you have at your disposal.
It is ideal to use freshly roasted almonds (skins on) and a high powered industrial food processor. The more power you have, the finer everything will get, the easier it will be for the oil to create a soft paste.
The type of almond will also dictate how the butter will turn out (dry, crumbly or soft). As you'll see in the video, there is a lot of touch and go, where you need to modify things to get them to the perfect point. The most important part is to keep the processor going, adding more oil/honey when you need to get the mix to become homogenous. The whole process should take about 30mins. When everything becomes a little like beated wet sand, you can leave the processor going for about 10mins to see whether there will be a change of texture. If not, work on the oil again.
I used a base of 3 cups of freshly roasted almonds, 5 heaped tablespoons of almond flour, 1/3 cup of honey, 2/3 cups of organic palm oil. Start with that and then increase only if needed.