I've come a long way from obsessing over calories to living a sustainable fitness lifestyle. Find out how I did it and became The Fat Kid Inside.
This has been a long time coming.
The Fat Kid Inside, for all our new readers out there, was mainly a way for me to communicate health and fitness information to people and show everyone that losing weight wasn't THAT hard (Because I used to be really fat). All you needed was a well-informed mind and discipline, because at the end of the day, people know what's bad for them and what they're doing wrong, they just don't want to admit it to themselves.
I wanted to address as well an ongoing problem that persists today. The Philippines is getting unhealthier. Some of the leading diseases in the country are linked to how people live their lives. Heart disease, fatty livers, diabetes (some people consume 6 cups of white rice a day), etc.. We have a big problem with over-consumption of food locally, overly processed food, too much fast food, and poor nutrition education. These all keep getting worse. On the other side of the spectrum, we have people who are very malnutritioned. Do you see the irony here?
Self-denial is the strongest argument against a healthy life.
As we moved forward, we peppered the site with more food, drink and travel articles, just because that is part of who I am, however, we still try and push health forward content from time to time.
What I haven't done in a while is give all of you an update on me and my weight loss goals. If you follow me on snapchat, Instagram or Facebook (erwanheussaff fb: erwanheussaffofficial), you will see that I still workout every day. Some people think it's just to maintain good form and health, but the truth is, I do it because I still haven't reached my fittest potential in my opinion.
Some people won't get that, but as a former fat kid, you'll always be a fat kid and I'm so afraid of going back to being obese or out of shape. It is a problem. But I decided to turn it into a positive, by making sure my goals aren't to be skinny as hell, but to be the most athletic I can be.
Does that mean a 6-pack? Why not, I would love one, I'm working towards it, but it hasn't happened yet. No, what I mean is that I want to be able to keep running, swimming, biking faster than I could the day prior, lift heavier, jump higher or throw further. You get the tune, I want my body to keep getting better.
A lot of people who have never struggled with weight, will never understand how hard it can be for your body to change. And for people who want to lose weight, based on the thousands of messages I've received over the years, most of you think you'll see results within 30 days of hard work.
I'm sorry guys. 1 month is not enough. This is a contract for life. You want change? Then commit to it and stop complaining. It's frustrating to me as someone who gives out information and it must be frustrating for you to keep lying to yourself.
You really want to lose weight and get fit. Then every day is a new battle. Workout and move every day of the week. Don't have a cheat meal until you've reached your goals (even if that's in 6 months) and do your own research. You don't need to ask me why white bread is bad, go get the information for yourself, the more you delay your starting date because you're waiting for me to reply, the more you will never start.
Everyone knows that at the start, it's actually quite easy to drop the pounds. Especially if you're coming from an inactive, unhealthy slump. Eat 3 meals a day, 2 snacks with every dish containing good complex carbohydrates, protein, lots of vegetables. Snack on a limited amount of fruit and nuts. Try that for 1 month and see if it works. Portion your meals properly. We've covered this so many times on the blog before.
See video below:
So this a day for me typically, and yes these are ALL the ingredients I'll ingest, nowadays, when I don't cheat:
Breakfast
– ½ cup cooked oats
– ½ tsp cinnamon
– 1 mashed banana
– 3 boiled eggs
– ½ avocado
– Pinch of salt and pepper
Snack 1
– 1/3 cup of mixed unsalted nuts (not peanuts)
Lunch (after workout)
– 250 grams seared chicken breast in 1 tsp of olive oil, seasoned with a pinch of salt
– 1 cup of stir fried broccoli in 1 tsp of olive oil, seasoned with a pinch of salt
– 1 cup of red rice, or adlai or brown rice or quinoa
Snack 2
– 1 green apple or ½ cup of greek yogurt
Dinner
– 300 grams of fish baked in 1 tsp of olive oil, seasoned with a pinch of salt
– 1 cup of cauliflower seared in 1 tsp of olive oil, seasoned with a pinch of salt
– 1 cup mixed salad with dressing (1 tbsp olive oil, 1 tsp mustard, juice of 1 lemon, shaked)
Yup that's it. No sauces. No juices, sodas. No other hidden ingredients. Just that. If you're still hungry, add more greens and vegetables. Drink a bucket load of water.
So after seeing that list, ask yourself? Have you really been disciplined? Can you do the above, every day (obviously with variations in protein, starch and vegetables) for at least 3 months, while working out every day? If you can't, well there is your answer.
At the end of the day, it's about finding a plan, that you can live with, stick to it for whatever number of months and stick to it without deviating. I don't care if it's Christmas or your grandmother's birthday. If you are really disciplined, you won't move.
Ok, rant done.
Moving on.
—
So once I lost most of my weight in 2007 (from 115 kgs to 85kgs). I needed to tone up, so I really started watching what I was eating from 2007 to 2009 (85 to 70kgs). But I was still drinking, partying and only working out about 3 per week. I was skinny with not much muscle. I looked haggard but I was young (21) so my body could take it.
By the end of 2009 (72kgs) I moved back to the Philippines from Russia and decided to get my shit together, I still drank, I ate well and I started working out 4 times a week. I was losing weight but not building much muscle.
In 2010, I went 100% commitment. No drinking, eating like a pigeon (not a good thing), doing 3 sessions of weights a week (45mins at lunch time) and 3 sessions of 2 hour Plyometrics a week (at night). I worked a 9-5, so this was easy to schedule. I lost a lot of weight over a couple of months.
I started here:
April 2011
May 2011
June 2011
August 2011
September 2011
October 2011
November 2011
I got skinny as hell, weighed the lightest in my life, I got down to 67kgs at one point, loss most muscle definition. (10 % body fat)
In 2011 I started joining Triathlons and by default, started training 12 to 14 hours a week minimum: All cardio, and no weights. I didn't change my diet. I was still eating like a pigeon and added things like gels, heavier protein meals and peanut butter sandwiches at 3.30 am before our training sessions. Not the best lifestyle.  I was still in a 9 to 5. Result?
All was going okay for about 6 months (2012) until I started realizing I was growing a gut, no I wasn't pregnant. Apparently I was overtraining, not eating enough and doing way too much cardio. My body went into survival mode and started storing fat because I wasn't eating enough calories.
February 2012, notice how the definition is still there but my lower abdomen is bloated.
And it just kept getting worse.
May 2012
But I kept at it because 2012 and 2013 I posted my best times in Triathlon. I was getting faster. But at what expense?
I was hovering at around 69-72 kgs at this point. 13 % body fat.
So what did I do with my food? Something really stupid, I cut out most complex carbs and would only get my carb needs from fruit and vegetables (small amounts)
Small Upper body, bloated stomach
Late in 2013 I decided to pick up Crossfit to include some cross training in my regimen and saw some changes. But not much, because by early 2014 I needed to start training again for my triathlon in Hawaii in June of 2014.
Just look at my tiny back
We spent December of 2013 in Canada and just like with any vacation, I enjoyed myself, ate a lot and gained a little weight.
At this point I wasn't working a 9-5 anymore, I had taken the bullet as an entrepreneur (August 2013) and was working about 12 hours a day, 6 days a week. Amazing, I know. Not proud of it. I guess I wasn't very efficient.
In January of 2014, I started to lose the love for triathlon, mostly because biking in Metro Manila is hell: the heat, the drivers who don't care about you, the lack of space and the fact that you need to drive one hour before getting anywhere you can start off on your bike peacefully.
So I started working out with Coach John Aquino from the house of Pain since it was lighter than CrossFit and was a great complement to any sport. But because I wasn't giving 100% to my triathlon, neither was I giving 100% to plyometrics.
In March of 2014, I really felt unfit, mostly because I lost the structure and the discipline. My food was good and bad, I still didn't eat carbs, but I would allow myself things like alcohol, which doesn't really make sense.
I probably got up to 76kgs. 14% body fat.
Seeing that, I kept my training workload really high and reduced everything I was eating to be able to get down back to 73kgs in a couple of months for the race.
I got down to 12% body fat and 73 kgs by June.
My race in Kona in June of 2014 was the worst I'd ever done as my body completely collapsed on me. I was sick 2 weeks leading up to the race and was vomiting all over the course. I finished my half Ironman in about 6 hours and 15 minutes, which is shit for me because I had finished Cebu in 2013 in 5 hours 12 minutes. Oh well.
After the race, I decided that was it. No more long distance cardio. (That's a lie, because I ended up sporadically doing cardio until the end of 2014)
I went through a weird second half of 2014 where I trained with no structure, which is the worst thing that you can do to yourself because you end up being lazy and you show up to the gym not knowing what to do. So you just twiddle your thumbs on the bench press machine. I was still working out 7 times a week, but most of them were bad and inefficient sessions.
I was still working out about 6 times a week but this varied from coach to coach, from swimming to plyometrics to solo weight sessions.
I gained quite a bit weight at this point and was closer to about 76 kgs. My muscles were bigger but my fat was very visible. 14% body fat.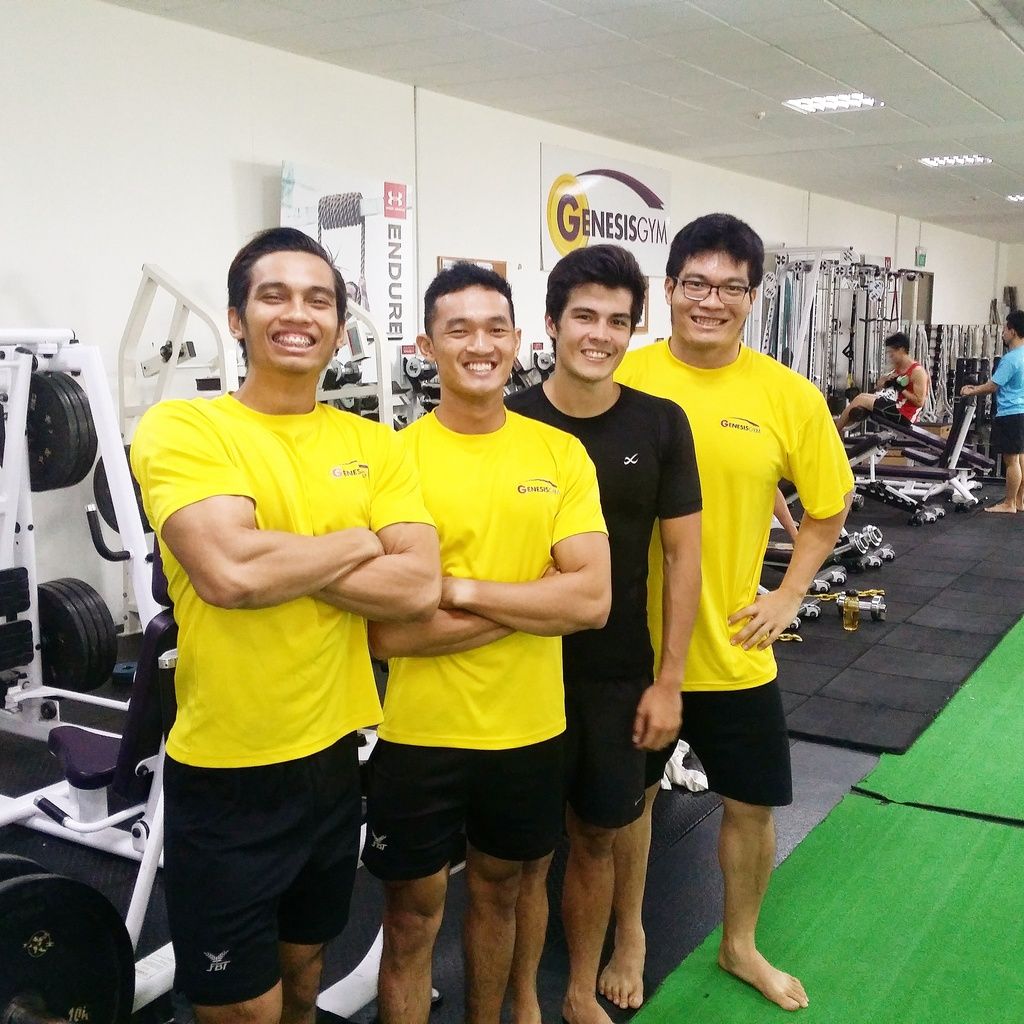 In September of 2014, I shot a show in Singapore called Body Reboot which helped kids lose weight. There I met Coach John from Genesis Gym, Singapore, who trained me over the 6 weeks. I worked back and forth between Manila and Singapore. He taught and showed me the importance of weight lifting and reintroducing good complex carbs in my diet
At the end of 2014, I told myself I needed more structure when I was back in Manila. So I started working out with a trainer, Alvin, and we concentrated on building muscle. This worked out quite well and I was starting to see some grains that I was happy with.
Yet because of my work in the food industry, cocktail bars, food shows and travel shows, I was still yo-yoing in weight because each time I ate something high cal (remember I was only used to ingesting small quantities of food), my body would react badly and I would bloat and gain weight quickly.
At this point we were working out about 4 times a week (heavy session), Sundays I would do mixed plyometrics alone and I would do 1 to 2 callisthenic sessions by myself
Here, I was hovering at around 75 to 76 kgs, but I didn't change anything with my nutrition. So my body fat % was all over the place. Usually around 13 to 15%.
By Mid 2015, I knew that I needed something to shock my system again, so in came Crossfit, at Primal Ape on Chino Roces and this time I took it seriously. The last time I dropped out because high intensity triathlons and heavy lifting was a marriage made in the pits of hades.
So my workout schedule consisted of 3 crossfit workouts, 3 heavy gym sessions, 1 cardio day. And I've kept this regimen until today (July 2016 – exactly one year), making sure I always vary my programs and intensity.
I didn't change anything with my food, still scared to eat too much and still allowing myself alcohol and sweets from time to time. So body weight-wise I stayed stagnant at 76 kgs up until September of 2015.
I got really frustrated and finally decided that maybe it was time for me to seek the help of a professional nutritionist who was also well-versed in sports nutrition.
In comes Harvie de Baron. He monitored my weight and patterns for a while, deciding what would be the best way forward. He found that my body basically couldn't process food too well because I was always eating low in calorie and didn't allow myself much carbohydrates.
So he told me to eat rice, brown rice and lots of it. I was petrified. At one point I was eating 4 cups a day on top of all the protein and vegetables I was already taking in. I freaked out.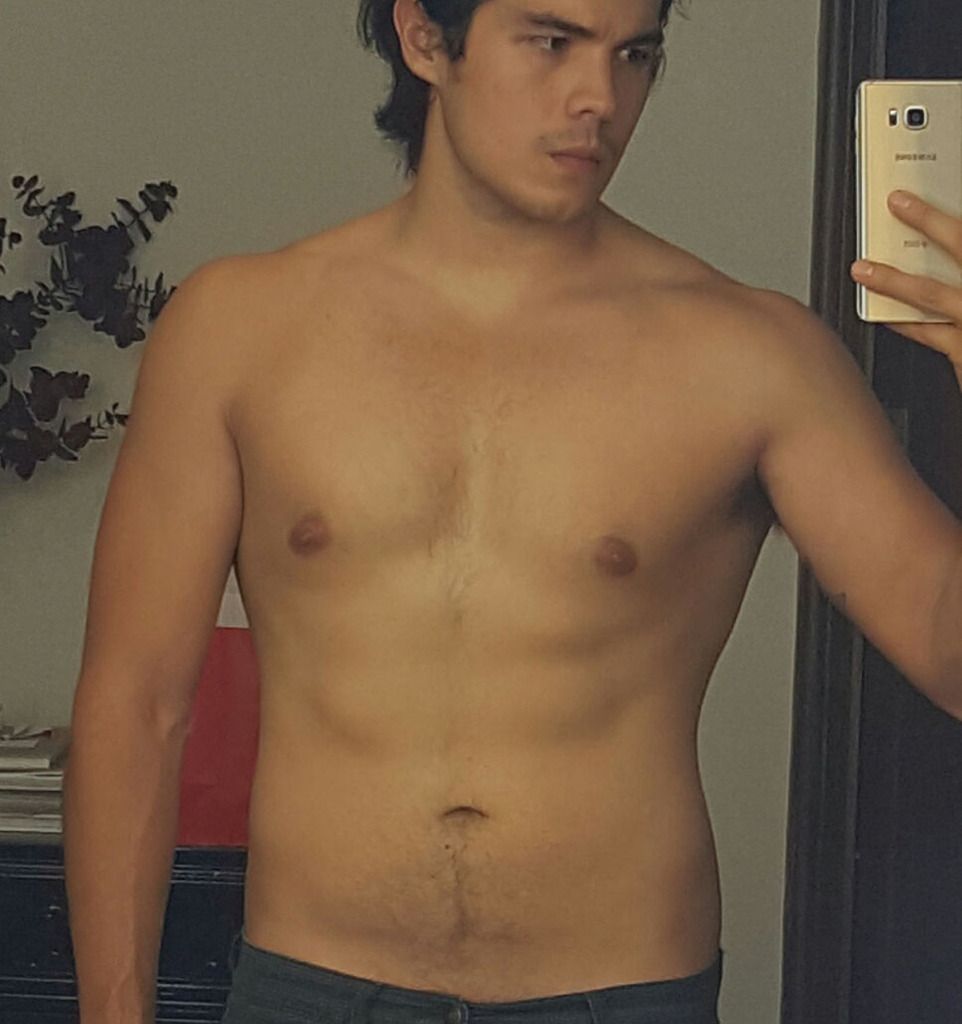 By September of 2015, I was at 77 kgs. But we kept at it. My body started assimilating the nutrition better. I was getting used to using more fuel for my workouts.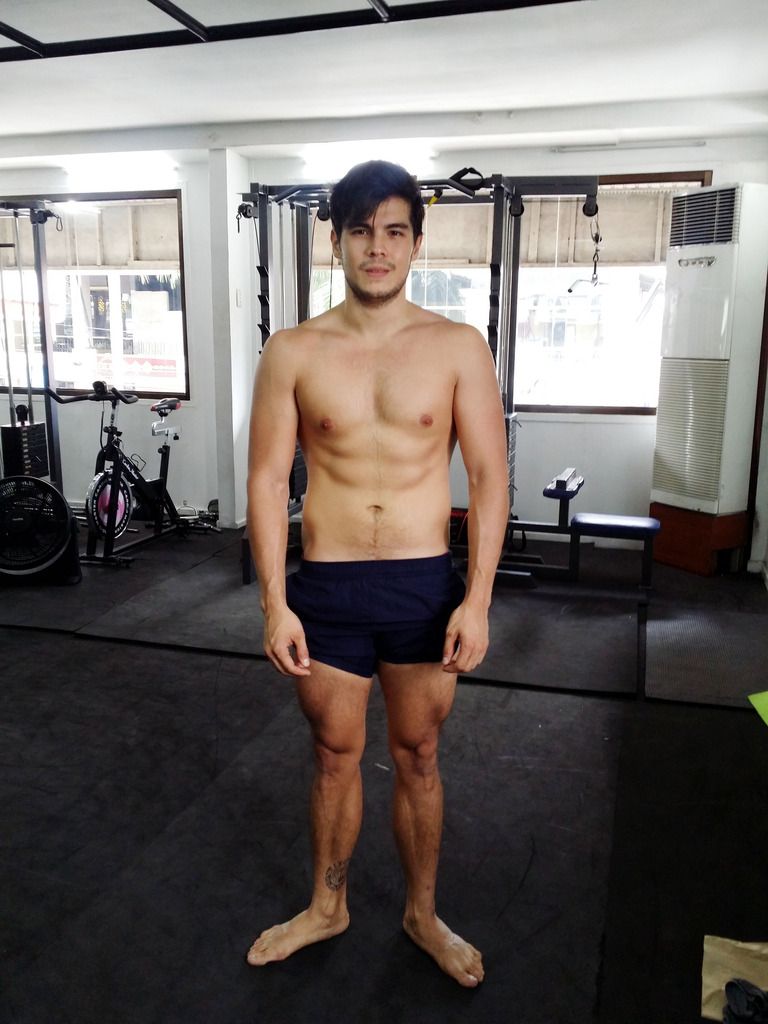 By December, I was sitting a stronger 76.5 – 77 kgs. I still wanted to get leaner though.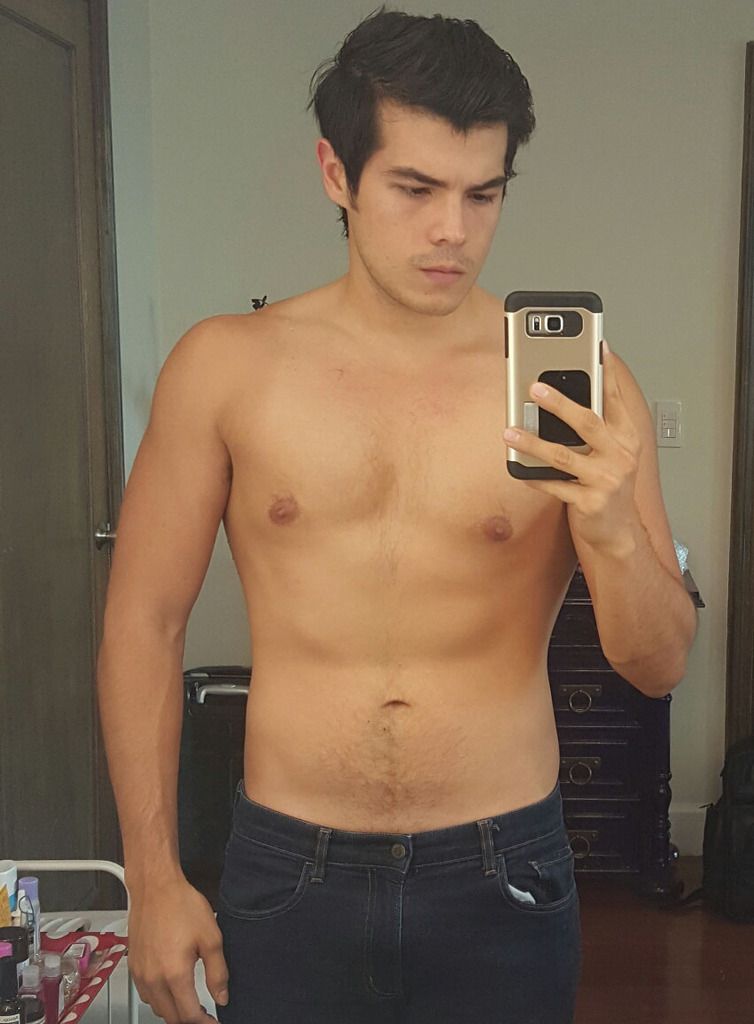 In came Argentina, again a long vacation where I enjoyed myself and ate to my heart's desire, while still being very active daily. Mostly eating protein (they love their steak).
So I came back having only gained 1 kilo more or less, but we went back to high carb and all of a sudden the weight started piling on.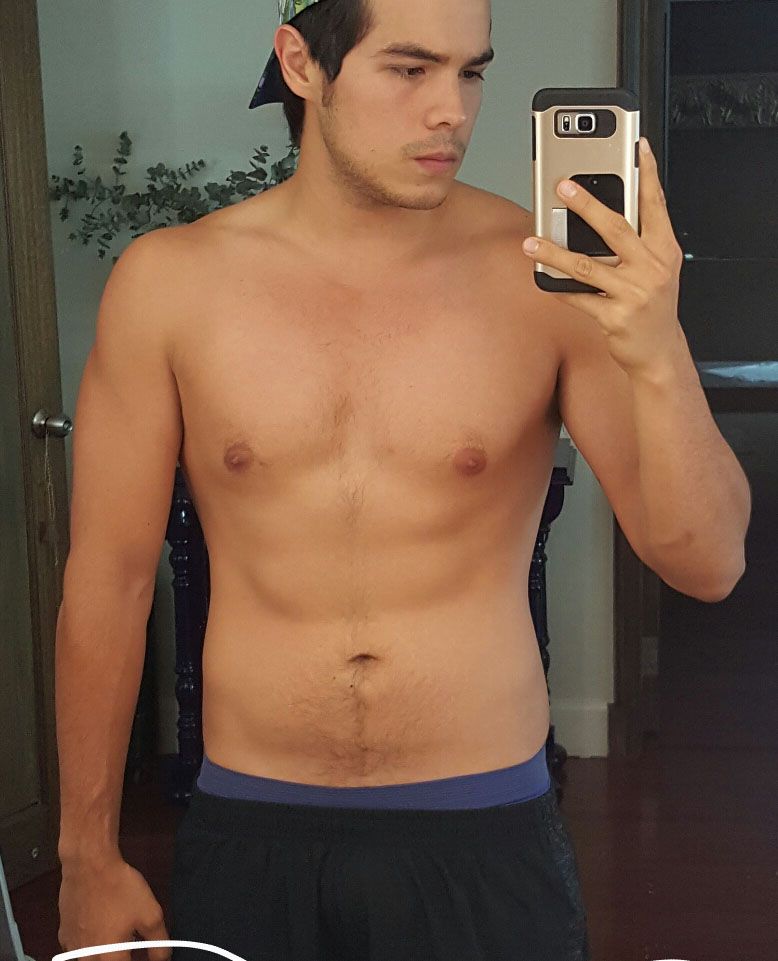 He wanted to get me to max 80 kgs before we changed anything. I was very skeptic, in my mind I was just getting fat. But he was the pro, so I listened. By mid February 2016  I hit 79.3 and begged him for a change.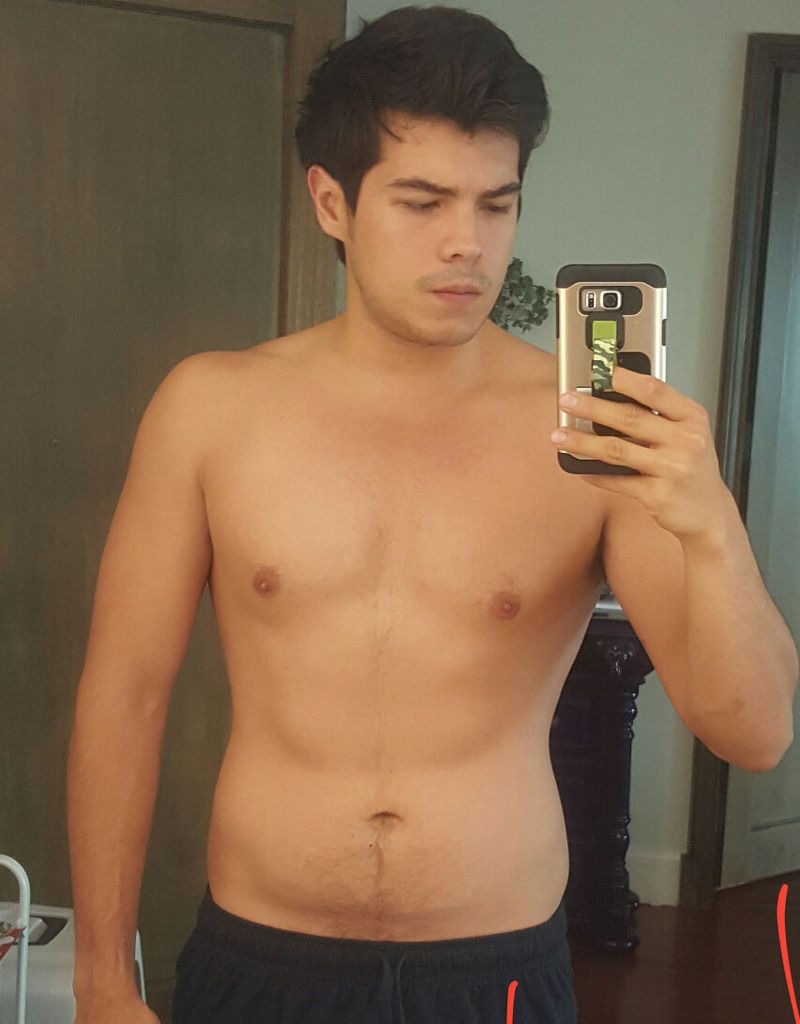 So change we did, I started intermittent fasting. Eating only during an 8 hour period with a 16 hour fasting period every day. For me, that would mean eating normal well balanced meals from noon to 8pm everyday. Mostly proteins and vegetables. No alcohol. Complex carbohydrates on Wednesdays, Saturdays and a slight excess more on Sundays.
With intermittent fasting with a carb cycle, the weight started dropping but I kept my muscle mass. Exactly what I've been wanting this whole time. This wouldn't have worked without those months of training my body to eat more than what I put it through previously.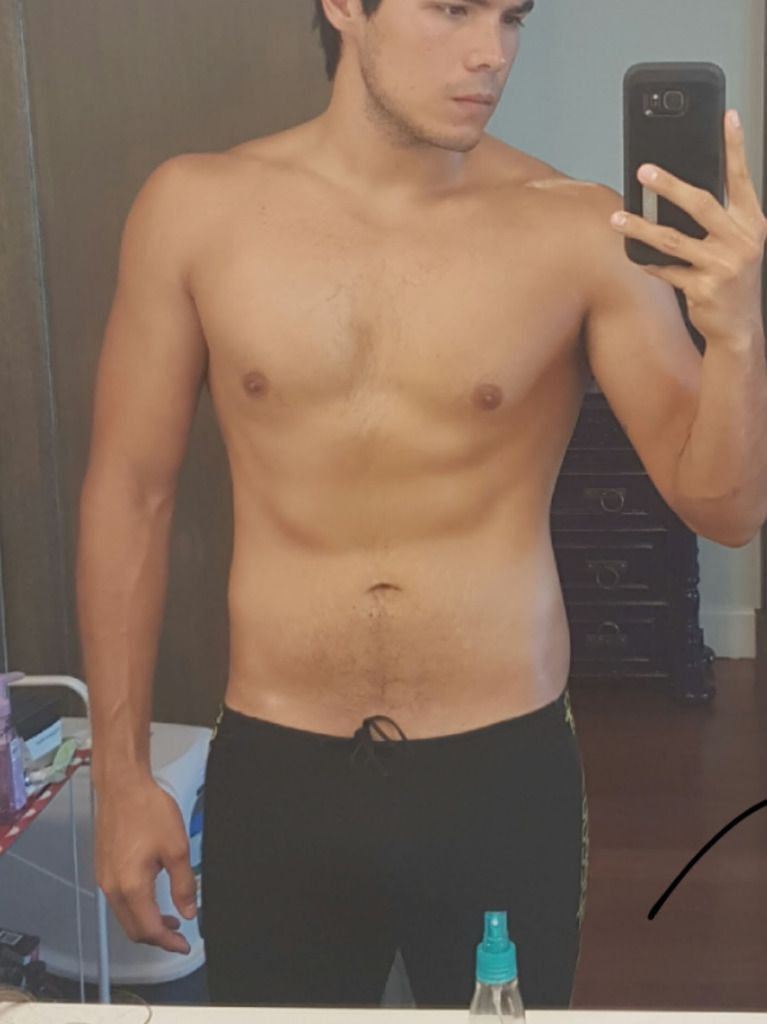 I kept going until the month of May when I hit a 75.5 kgs, a weight I hadn't hovered at since the end of 2014, yet with more muscle definition.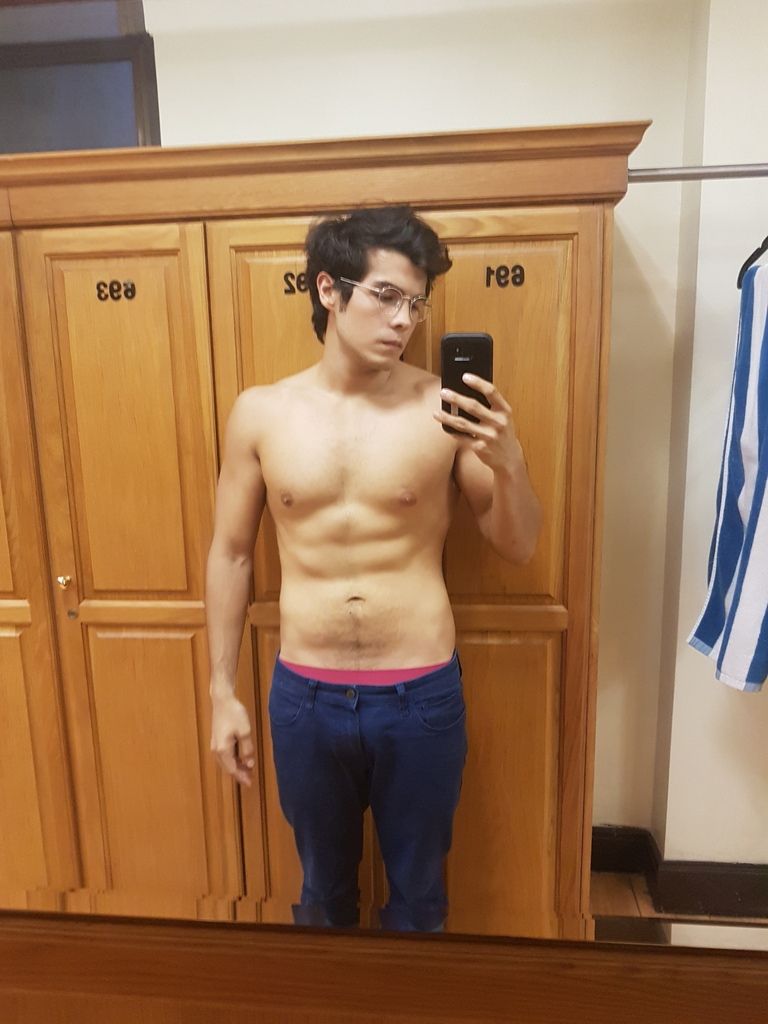 I left for France in May for my sister's wedding and ate everything I could get my hands on, with no timing restrictions. This served more or less as a re-feeding period of 10 days to allow my body to rest and recover before coming back in June to a renewed determination.
Obviously I gained a little weight and my muscle definition dropped but I was ready for a new cycle. I picked up my workout regiment, intermittent fasting, and carb cycling on the 1st day I was back again and put my head down to start the work.
I weighed myself this morning and I'm back to 74 kgs, 12% body fat.
My goals? I think I'll be happy when I sit at about 71-74kgs at 10.5% body fat.
So I'm almost there.
I apologize for how this was written, I just wanted this to be as concise as possible without the need for flowery language. Also I'm sorry you had to see my nipples so many times.
The reason I posted this article is I keep getting messages from people who get discouraged after a month of barely trying. This is to show you that I go through the same struggle. It happens to everyone. Some of us just need to work harder than others. Once you accept that and stop blaming it on genes and your sweet tooth, the faster you can get to work.
At the end of the day, for body fat loss and fitness, it's all about putting in the work. Grinding it out every day, beating temptations and staying on track. Finding the information for yourself, reading, getting informed and more importantly, influencing your family and friends.
I say this all the time, but the only things that is stopping you from getting better is yourself.
Join me, let's do it.